It's spring cleaning time!
Spring cleaning isn't just for houses anymore. This year, while you're considering the deep clean and minor repairs for your residence, be sure to do the same thing for your automobile. Here are some things to think about from Business Insider.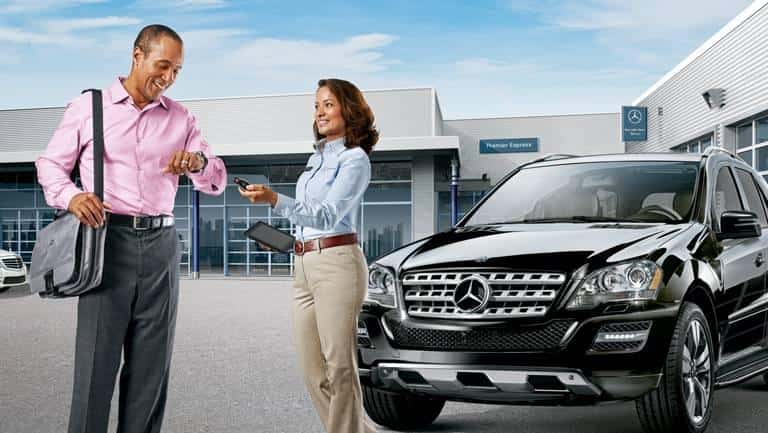 Get Your Car Cleaned and Detailed. This isn't your typical drive-through car wash clean. Rather, it's the kind of deep cleaning that brings your car as close to showroom new as possible. Cleaning all surfaces, getting dust and the occasional forgotten French fry out of the nooks and crannies, shampooing carpets and treating the leather. On the outside, while we haven't experienced much in the way of slush and snow, it's still a good idea to to wash, buff and polish your vehicle. Call Eli Caraballo at (865) 740-5083 to schedule your vehicle detail.
Tackle the Dents and Dings. Time on the road means your car is going to get a little banged up. Debris from the dump truck in front of you, the guy whose car is too close to yours in the parking lot, etc. Now is the time to knock them out. Our technicians are happy to help, and can even touch up those spots where paint might be chipped or scratched off. Visit Merecdes-Benz of Knoxville Collision Center call (865) 777-2237.
Change Your Oil with the Seasons. There are specific oil change recommendations for your vehicle, but modern technology means you may not have to change the oil as often you once did. At the very least, change the oil as the seasons change, but more often depending on the miles you put on your vehicle. Schedule your service online here.
Check Your Tires. Are your tires in good shape? We don't have to fret with snow tires and chains in this part of the country, but there is always wear and tear to consider. Tire tread depth generally determines whether tires need to be replaced or rotated, and be sure to check your tire pressure. If your vehicle has a tire pressure management system (and most modern vehicles do), pay attention when the indicator lights come on.
Be Ready for an Emergency. If you carry an emergency kit in your car, including water, a first-aid kit, the tools you need to change a tire in the dark, and a raincoat just in case, be sure your kit is properly stocked. If you don't carry one, consider adding one. A first-aid kit can always come in handy, especially if you and your family lead an active lifestyle, and you might need water or snacks when stuck in a long traffic jam.