Gary Evans has been promoted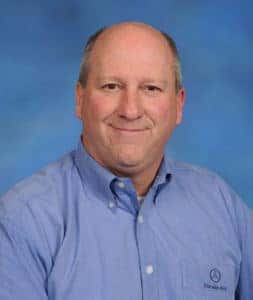 Due to significant growth of our Service business Mercedes-Benz of Knoxville is happy to announce that Gary Evans has been promoted to Assistant Service Manager / Production Manager. Gary has served Mercedes-Benz of Knoxville customers for 33 years. Although he will not be in his office of many years he is available to you.
Gary will assist in all facets of our service operation. He will keep a keen eye on the entire service process to enable us to shorten the time your vehicle is with us. Time is the new luxury statement in which we fully realize how important it is to you.