Day and weekend trip ideas
As the calendar turns to Spring, you may be overcome by the urge to enjoy a nice, long drive. Don't wander aimlessly, unless that's your intent of course. Rather, check out some of these day or weekend trips from Knoxville:
East Nashville has so much to do, you might want to spend a night at the Urban Cowboy B&B to take it all in. For foodies, Walk Eat Nashville will give you access to chefs and food purveyors during a walking tour of six restaurants and specialty food shops. Get a taste of the craft brew scene on the Nashville Brew Bus. For farm-to-table enthusiasts, check out Holland House Bar and Refuge. Pharmacy Burger Parlor and Beer Garden offers house-made sodas and shakes and an assortment of gourmet burgers and brats. If you're in the mood for music, check out The Family Wash for their small menu and local bands and musicians. Pepperfire Hot Chicken offers authentic hot chicken, and have since before it became trendy. DCXV Industries offers a look at local design and apparel. Make your sweet tooth happy at Sweet 16th or Bella Nashville Bakery. Learn more about all Nashville has to offer at www.visitmusiccity.com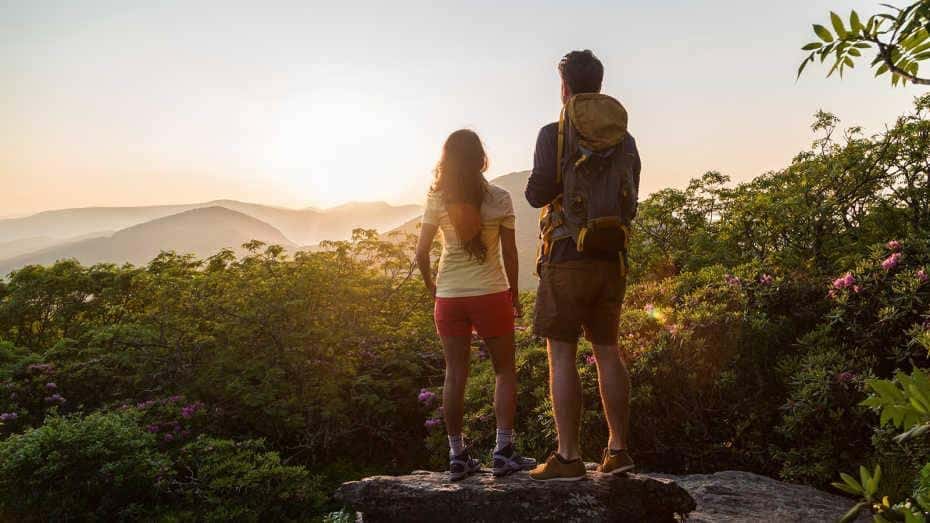 Want to explore a city on the cheap? www.exploreasheville.com offers a great way to see Asheville and spend $100 or less, minute hotel costs. The tour begins with lunch or dinner at 12 Bones Smokehouse and dessert at the French Broad Chocolate factory. The streets come alive with street performers during the warmer months, offering the perfect way to find entertainment without spending a dime. After a wallet-friendly breakfast at Early Girl Eatery, take an interactive walking tour on the Urban Trail. Local favorite Nine Mile is the ticket for lunch, followed by a visit to the River Arts District. Barley's Taproom and Pizzeria is the long-time hub of Asheville's craft brewery scene. On your final day, get breakfast at Biscuit Head, cruise the Blue Ridge Parkway and end the day with dinner at Chai Pani, which offers delicious Indian street food. For more about Asheville, visit www.exploreasheville.com.
Birmingham offers a number of attractions for the entire family, including Splash Adventure Waterpark, Red Mountain Park and Vulcan Park, where you can see the awesome statue of Vulcan, the Roman God of fire, a nod to this city's iron-working past. Sloss Furnaces is a national historic landmark where you can take guided or self-led tours. Great dining spots include 808 south, Chez FonFon, Another Broken Egg Cafe and Bottega Italian Restaurant. Highlands Bar and Grill is a 2017 James Beard Award finalist. Work off your meal at one of the city's many parks and outdoor activities. Hiking and biking are possible nearly all year long, and for fisher persons Birmingham may well be the bass capital of the world. Learn more at www.birminghamal.org.
*Photo from exploreasheville.com (Craggy Garden)